Recycling tin cans is great but upcycling them is even better!  Join us as we look at the best things to make with tin cans on the web.  Not subscribed? 
Subscribe to our newsletter today for all things STEM and craft!
Yummy Knives & Forks Holder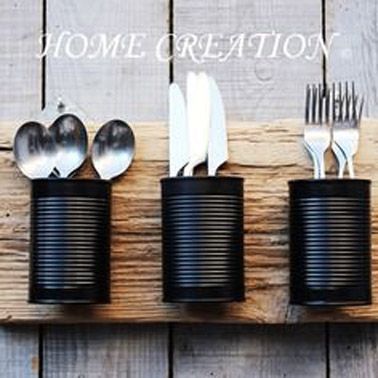 What a beautiful idea from: http://www.deco-cool.com/diy-recup-boites-de-conserve-deco/
As the instructions are in French, I had a look around for how to attach the tins.  It looks like a simple screw will do it.  Here's some specific instructions (plus more ideas):
https://www.home-dzine.co.za/crafts/craft-cutlery-holder.htm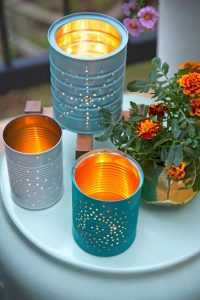 We had such a funny discussion on our Facebook page about this!
I tried to make one and couldn't even get my nail to pierce the tin.  Luckily, other SharperThinkers were here to help.  Lucy says freezing water in the tin first definitely helps, Carole says dirt works too.
The project (and photo credit) can be found here: http://nostalgiecat.blogspot.com/2013/06/saturday-diy-tutorial_15.html
Oh the agony of picking only one photo but this looks like something that kids can have easy success with.
I suggest Resene test pots for paint because it's very opaque and good quality.  It will only take one or two coats - unlike thin kid's poster paints that we all know seem to need a 100 coats!
I'm not sure if we need instructions but the photo credit and instructions are here:   https://piecedpastimes.blogspot.com/2017/06/saturday-sparks-link-party-222.html?m=1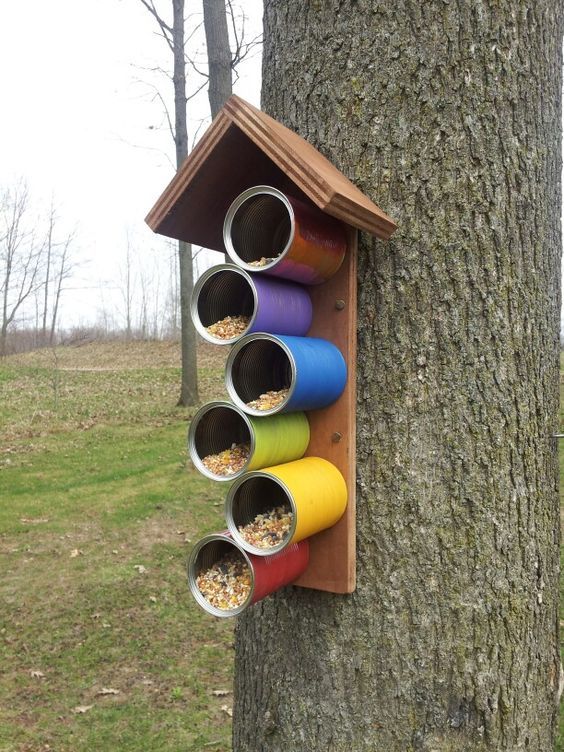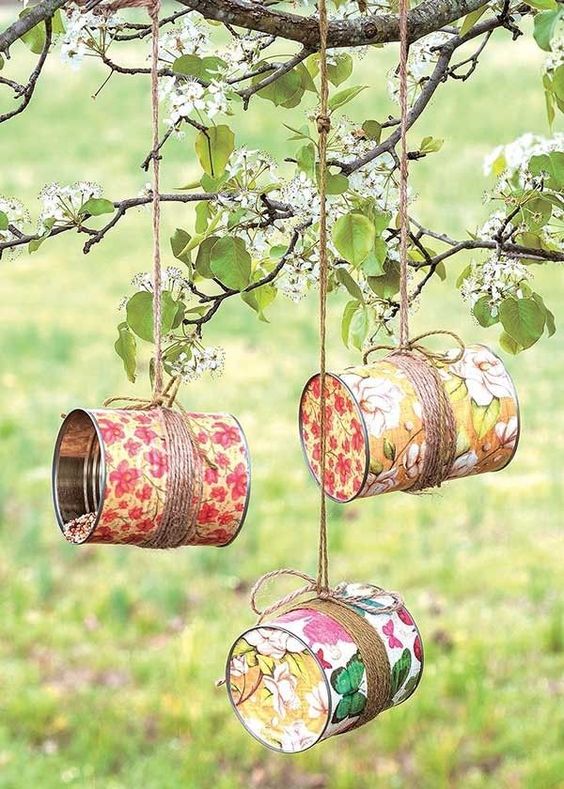 The project on the left requires a few woodworking skills while the one on the right really calls for artistry - I'll let you choose!
Instructions are here...as well as a whole bunch of other upcycled feeders!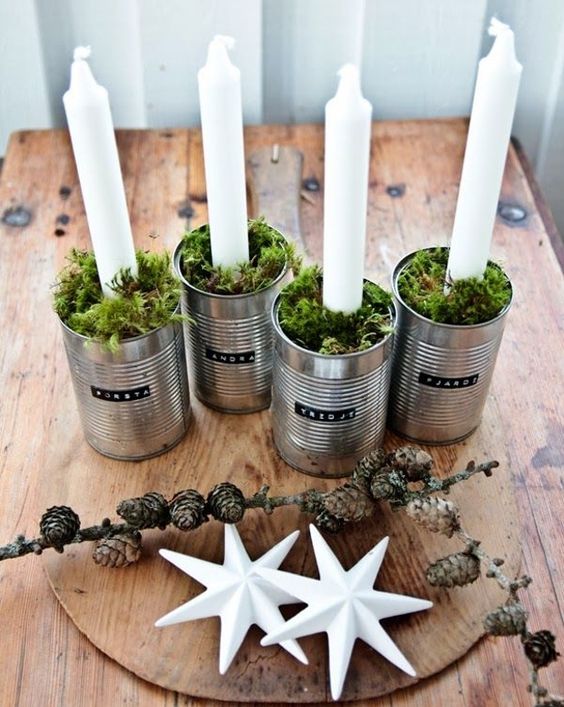 The only thing about making candle holders and lanterns out of metal is...they get jolly hot with candles in them.
I also made a beautiful ceramic house once and have to tell guests not to accidentally brush it with their hands when it's lit - as the evening goes on, it starts to burn!
Did you know we have a wooden Christmas (Sparkle) tree kit?  The LED inside it is very bright and cheerful, but it stays cool to touch.
It is recommended for age 11+ so teens and adults will enjoy making this kit.    Have a look here.
Please help us get the word out about our little business by:
Sharing this page
Telling your friends about us (only if they like making things though)
Giving us feedback any time you think we did great (yay!) or poorly (sad face).
Thanks so much for your support.  We know we've learned a huge amount in the last 3 years of business.
Covid 19 has been a huge challenge for everyone.  One thing we've definitely gone back to is the joy of making things with our hands.
Kia Kaha NZ and the world!
Sophia & Stefan