eLECTRONICS KITS FOR THINKERS & TINKERS
Many parents want their kids to learn hands-on engineering and real skills.  But where to start?
Our "make" kits have been designed to help kids, teens (and adults) make something useable.   Our "invent" kits help them learn the skills to invent using electronics.
Parents tell us they also like knowing they are getting an NZ designed kit that uses wood not plastic.
Thanks for your support New Zealand!
Sophia & Stefan Sharpe
IDEAS & RESOURCES TO GET KIDS MAKING
New video!  Sophia hacked our "Marshmallow Launcher 3000!" kit and this is what she made.  Our Tinker Tiles kits are made to be made and then...well broken up into bits and re-made.
Our newsletter is sent out approximately once a month and we include STEM ideas you can try at home.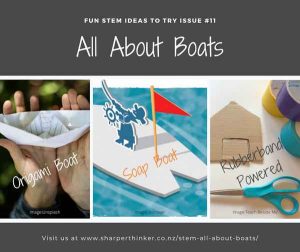 Subscribe for IDEAS & updates
NEWSLETTER
"I'm enjoying reading your emails, they are full of good ideas - particularly for school aged kids (as mine are).  Keep it up!"
 - Renee
WOODEN TORCH KIT
"High quality product, made in New Zealand, great service and looking forward to seeing the new products coming up."
- Donna
CHRISTMAS SPARKLE TREE
"...as a homeschool Mum I've tried a lot of products like this! It was just the right amount of challenging with jobs I could get my 10 and 7 year old to do.
They are so impressed with themselves that they "made a lamp with stars". Amazingly sturdy design, great instructions and a gift that is useful, educational and delightful." 
- Morganne
FAVOURITE PRESENT
5.30am on Christmas day. Fav present from his stocking!
-Rachel
GET GIRLS INTO STEM
"I nabbed a torch for my niece for her birthday and she loved it. When asked what she wanted for Christmas she said more things like that!"
BLUETOOTH SPEAKER KIT FOR HIGHSCHOOL
"Two secondary school students assembled the bluetooth speaker all by themselves today. No guidance from the teacher...Once they had completed the speaker successfully, they had a sparkle in their eyes and said: "Sir, can we take it home we want to show it to our mum?" They further commented: "It really sounds good; the bass is excellent for such a small speaker! The two proud brothers left with the bluetooth speaker carefully wrapped in their school bag. Success!"
Yes!  Your child uses a kitset which includes laser-cut pieces, electronics and instructions.  Go to the shop to see what they can make.